Product: Kerakoll
Publisher: Kerakoll s.p.a.
Developer: GEAR.it
Press release: Market Place, ed. TopPress
Kerakoll was looking for a digital delivery platform targeting mobile devices and found MobileReplica.
Main features are:
Reliability in a B2B environment
Integration with Adobe Indesign
Fast PDF handling and reading (RadaeePDF SDK)
Multimedia support (movies, pictures, html5)
Strong file encryption (AES128)
Multilanguage support (English, French, Spanish, Portuguese, Italian, Chinese, Arab, Deutsch, more languages are coming)
Multilevel grant access
Video streaming through GoogleCast, AirPlay (soon AndroidTV and AppleTV native support)
Kerakoll is publishing its own applications on both AppStore and GooglePlay, they support iPhone and iPad starting running iOS 8.0+ and Android smartphones and tablet running Android 4.1+.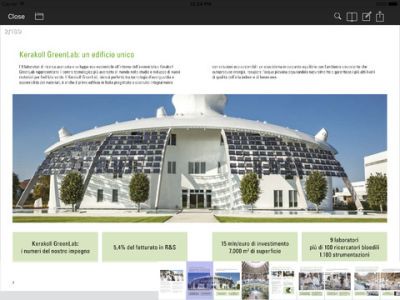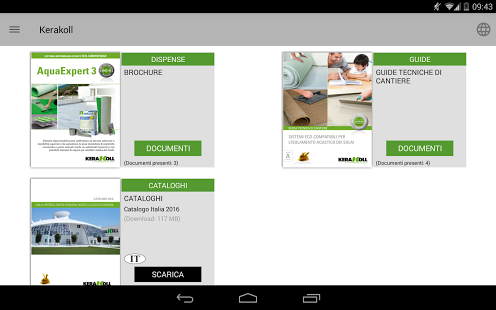 Rights and Trademarks
Contents are copyrighted by Kerakoll s.p.a.
MobileReplica is copyrighted by GEAR.it s.r.l.